35th Annual WON Lake Havasu Striper Derby
35th Annual WON Lake Havasu Striper Derby
The WON Striper Derby has been a family event, and the WON Striper Derby has been coming to Lake Havasu for more than three decades and a half. Whether you are experienced or a newcomer at angling you are sure to find your fill of bass fishing here. The event has generated interest in three generations and fathers are coming now with their sons. Throughout the year Lake Havasu sees events involving fishing. But this is perhaps the largest and most lucrative striped bass fishing event in the US.
This year too are organizing the annual WON Striper Derby competition at the London Bridge Resort and Western Outdoor News. The event is not restricted to professionals, and anyone can join in the fun.
Every year sees the organizing of events that takes place above the waters. But what about those related to the underneath? There is a big ecosystem that lives down underneath. It's a fascinating world, but we aren't going to explore it by diving into it. We mean to stay on the ground and just fish for one particular variety! Isn't it something you can engage in this summer for fun?
If you fish, you should attend this event. The fee is $175 and includes a Striper Derby hat and T-shirt. For an extra $100, there will be an "ALL-IN" option available per team.
What does this include?
The "ALL-IN" option includes both Saturday and Sunday's $40/day Blind Bogey cash payouts and a $20 Big Fish optional cash payout. There is also the "High Roller" Big Fish option – for an additional $100 which lets you participate in the two-day event and win prizes for the biggest catch of the day.
But this is not all. Winners will be handed over a trophy and other prizes too. Also up for grabs is a $23,000 16 Klamath boat with a 40hp four-stroke motor and a trailer.
The event has its headquarters at London Bridge Resort.
Sign up available Friday, May 12 at Anderson Toyota from 4-7pm.
The event is on two day – May 13 and 14 and starts at 5.30pm on both the days.
Venue –
London Bridge Resort
1477 Queens Bay,
Lake Havasu City, AZ 86403
The event is subject to change, and you are asked to contact 949-366-0248 or view:
http://golakehavasu.com/event/won-striper-derby/
Lynette and her team are honored to be Ranked the #1 Real Estate Team in Lake Havasu City, AZ by Transactions Closed from 2010-2014
If you or anyone you know is looking to buy, sell or invest in real estate feel FREE to give Lynette Fisher's TEAM ONE a call TODAY – (928) 505-HOME[4663]
Also, if you would like to search for ALL Lake Havasu City homes currently available visit http://lynettefishersteamone.com
If you have any questions regarding Lake Havasu City real estate please give us a call today! (928) 505-HOME[4663]
Make it a GREAT DAY!
Keller Williams Arizona Living Realty
Office – (928) 505-HOME[4663]
1990 N McCulloch Blvd. #109
http://lynettefishersteamone.com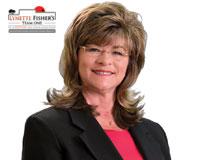 Author:
Lynette Fisher
Phone:
928-486-7301
Dated:
May 11th 2017
Views:
297
About Lynette: Lynette Fisher - Broker Associate, Team Leader, AZ Licensed Realtor for over 25 years ...