A Taste Of Havasu Events In Lake Havasu City
A Taste of Havasu
SARA Park Rodeo Grounds,
7206 Dub Campbell Parkway,
Lake Havasu City, AZ 86406
October 23 starting 5:00 pm to 7:00 pm
Entry fees: details below!
A taste of Havasu provides a way to taste the sumptuous food, wine, and beer in an entertainment rich environment to thrill spectators to Havasu hospitality. This is an opportunity to help the K12 Foundation as you have the chance to sample the most excellent restaurants in the district.
Participating restaurants:
The following restaurants will be serving at the event:
Cha-Bones, 360 Deli, Tabor Food Service, College Street Brewhouse, Niko's Grill & Pub, Jimmy Johns, Lin's Little China, Shugrue's Family of Restaurants, Stevie B's Mister Lemonade, Mudshark Brewery, River Blend Coffee Co., Scoops, Small Cakes, Turtle Bar & Grill.
Buy your Ticket:
BUy your tickets at the following locations for your convenience: 360 Deli, Wells Fargo-Main Branch, Gold Star Engraving, and Mohave State Bank, LHUSD#1 Office, the Convention & Visitors Bureau or call (928) 453-3232 for further info.
Advanced Ticket prices:
• Adults - $20;
• Kids (5 – 12 years) - $10;
• Kids 4 years or younger – free!
Ticket at the gate prices:
• Adults - $25;
• Kids (5 – 12 years) - $15;
• Kids 4 years or younger – free!
Music by:
• The Blue Country Band
Appreciation:
We thank you for supporting the K-12 Foundation fundraising efforts that support LHUSD #1
Details
• Date: October 23, 2018
• Time: from 5:00 pm - 7:00 pm
• Event Category: Local
• Website: k12foundation.org
• Organizer: Marquita McKnight
• Phone: 928-486-7979
• Email: marquita@impruvit.com
Other
• Legacy Event ID: 1884
• Venue: SARA Park Rodeo Grounds,
7206 Dub Campbell Parkway,
Lake Havasu City, AZ 86406
Lynette and her team are honored to be Ranked the #1 Real Estate Team in Lake Havasu City, AZ by Transactions Closed from 2010-2014
If you or anyone you know is looking to buy, sell or invest in real estate feel FREE to give Lynette Fisher's TEAM ONE a call TODAY – (928) 505-HOME[4663]
Also, if you would like to search for ALL Lake Havasu City homes currently available visit http://lynettefishersteamone.com
If you have any questions regarding Lake Havasu City real estate please give us a call today! (928) 505-HOME[4663]
Make it a GREAT DAY!
Keller Williams Arizona Living Realty
Office – (928) 505-HOME[4663]
1990 N McCulloch Blvd. #109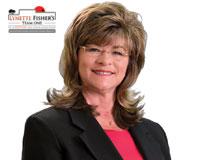 Author:
Lynette Fisher
Phone:
928-486-7301
Dated:
October 18th 2018
Views:
337
About Lynette: Lynette Fisher - Broker Associate, Team Leader, AZ Licensed Realtor for over 25 years ...