Havasus 29th Yearly Western Winter Blast Pyrotechnics Show
The 29th Yearly Western Winter Blast Pyrotechnics Show
Starting on the 15th through 18th of February 2018, a grand event will hold at Havasu 95 Speedway, at SARA Park, 7260 S. on Sara Parkway, Lake Havasu City, AZ 86406. It costs $5 for individuals and $5 per vehicle while a child below 12 years old is free per day.
Schedule of Event
5 pm – 10:30 pm nightly fireworks, (the show will end at 10 pm Thursday to Sunday)

Planned Show Segments (professional, big fireworks shows):
The event schedule is subject to change, you can get updated information here.
Why wait until July 4th to see the fireworks? You can get a view of the shimmer and sparkle of the winter holiday fireworks event holding on scenic SARA Park where it glows brighter this year! Your visit, during President's weekend, to Lake Havasu City is not complete without seeing the spectacular of Western Pyrotechnic Association's events. It affords you a get-together with friends and family and builds lasting memories with the kaleidoscope of colors from the clear desert sky morph in honor of Winter Blast 29th anniversary.
Visitors in their thousands from around the world would be thrilled by the most prominent fireworks display in WPA and first of its kind in the history of Lake Havasu City. You will have as part of fundraising efforts for local children the Beer Garden at the Rodeo Grounds.
Admittance & Parking Information
All gates are opened by 3 pm daily, but you need to arrive early because parking spaces and seating fills up fast.
Parking cost $5 per passenger vehicle (no recreational vehicles of any size is allowed to the general parking area except at the Rodeo Grounds camping area). Parking locations at Havasu 95 Speedway and ball field parking lots open Thurs – Sun.

No re-entry – anyone who leaves is to pay again if he wants to reenter should space be available...

Admission to fireworks spectator area costs $5 per person, access for kids less than 12 years is free.
Where to enter
Use main entrance from SARA Park (most southern entrance by Havasu 95 Speedway) off of Hwy 95 Thursday – Sunday. Entry into SARA Park will be closed from Dub Campbell Parkway/S. McCulloch BI at Hwy 95, only the main entrance is allowed for use. Early arrival is advised as parking gets filled fast. Use of shoulders of State Route 95 for parking will not be permitted.
Except for the Fairgrounds, parking tickets will be accepted in all public parking areas of the park. The BMX track area will only allow limited parking, and you will not be allowed to access the main event area at Havasu 95 Speedway.
Broadcasting (this may change)
There will be broadcast of the event through KKRV FM 104.7 to the SARA Park Rodeo Grounds and BMX parking lots.
Pets and SARA Park Dog Park
The pyrotechnics on display comes with a loud bang and too startling and sensitive for pets' ears; we advise you leave them at home for their safety. Your four-legged friends are best to stay at home.
Thursday – Monday, SARA Park Dog Park will be closed

Alternate dog parks including Lion's Dog Park at London Bridge Beach and Avalon Dog Park at 1294 Avalon Avenue are available alternative parks.
Rodeo ground camping
It will start from the 12th to the 19th of February and costs $150 per person for a full week of dry camping. The previous campsite was fully booked before the D-day, we advise you book early. Check the website at www.havasurodeo.com or contact Sandi Nagel at havasurodeo@gmail.com to make a reservation.
During the week of Western Winter Blast, the only spectator camping is allowed inside in the Sara Park. Arrive early to spend the week and enjoy the pyrotechnics show from your recreational vehicle or in the comfy grandstand each night. Also made available, are large, hygienic restrooms and a kind group of volunteers to help you enjoy your stay. You can bring along, your food or let the staffs cook for you and enjoy the entertaining live band on Friday, Saturday, and Sunday. You can go for the big Saturday BBQ or a weekend meal pass on Friday, Saturday, and Sunday. Click here for more information, and make reservations online by clicking here.
Housekeeping and general information
You should book room reservations far in development because this event is usually a sellout. Click here, on the lodging tab to check hotel availability.
Expect and plan for delays along State Route 95 near both SARA Park's entrances; throughout the days of the event.

Early arrival is advised, as parking space quickly fills up. The event is usually filled up at least an hour before the event, therefore; no additional vehicle will be permitted in.

Parking along shoulders of state route 95 is prohibited; vehicles will be either ticketed or towed.

No allowance of consumer fireworks in the park and parking lots.

Tents and easy-ups not permitted in parking lot areas.

Food and coolers are permitted at the BMX track, ball fields and parking lots but not allowed in the event area.

Leave car alarms off to prevent fireworks setting it off all night long.

You are not permitted to enter the event area if you park at the BMX track.

Re-entry is not allowed if you exit.

Fireworks are bad for pets' health because of the loud noise, its best to leave pets at home.
To get more information about this event, go here now; event details – dates and time are subject to change without notice, get updated here!
Rain policy
We guarantee the show will hold, rain or shine. In extreme inclement weather conditions involving severe winds, a thunderstorm that poses severe hazards, the show will be delayed until after the situation improves. Saturday's show may be canceled in the event of a torrential downpour, and the double show will hold Sunday evening.
Event details
Organizer: Lake Havasu City Convention & Visitors Bureau

Event Categories: Festivals, Top 25 Event

Start: February 15, 2018 - End: February 18

Website: westernpyro.org

Phone: 928-453-3444

Email: info@golakehavasu.com

Website: golakehavasu.com

Venue: Havasu 95 Speedway @ SARA Park, 7260 S. Sara Parkway, Lake Havasu City, AZ86406

Phone: 928-854-6450
Lynette and her team are honored to be Ranked the #1 Real Estate Team in Lake Havasu City, AZ by Transactions Closed from 2010-2014
If you or anyone you know is looking to buy, sell or invest in real estate feel FREE to give Lynette Fisher's TEAM ONE a call TODAY – (928) 505-HOME[4663]
Also, if you would like to search for ALL Lake Havasu City homes currently available visit http://lynettefishersteamone.com
If you have any questions regarding Lake Havasu City real estate please give us a call today! (928) 505-HOME[4663]
Make it a GREAT DAY!
Keller Williams Arizona Living Realty
Office – (928) 505-HOME[4663]
1990 N McCulloch Blvd. #109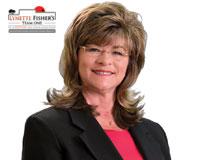 Author:
Lynette Fisher
Phone:
928-486-7301
Dated:
February 15th 2018
Views:
635
About Lynette: Lynette Fisher - Broker Associate, Team Leader, AZ Licensed Realtor for over 25 years ...