Lake Havasu Paddlefest
Lake Havasu Paddlefest
November 15th, 2019 @ 12:00pm - November 17th, 2019 @ 3:00pm
Lake Havasu State Park, Windsor 4
171 London Bridge Rd
Lake Havasu City, AZ 86403
swkoutfitters.com | Admission Price:
Are you a paddling-enthusiasts with your own waterboard/paddleboat? Do you wish to enter a chance to win wonderful prizes through games, and fishing? Southwest Outfitters Paddlefest in Lake Havasu City sounds like the event for you. From November 15-17, Lake Havasu will be hosting several enjoyable on-water activities including; a poker run, kayak bass fishing tournament, product demos, tips from paddling experts, and paddleboard classes.
By registering for this event, you instantly become eligible for tournament prizes, the poker run for a chance to win a brand new Hobie Kayak, and free (first-come, first-serve) DRY camping on Windsor Beach.
Registration between October 26th-November 15th will be $29 per person (Kids 6 and under get in free. These event tickets will be available for purchase online. You may also purchase tickets on-site at the Paddlefest registration booth on the day of the event. Each ticket includes an entry for the entire weekend- camping or not, and you'll be able to attend Lake Havasu's Paddlefest and the Sand & Water Expo.
Event Schedule:
Friday: 12:00pm-6:00pm
Camp Setup will only be allowed on Friday up til 6pm. Your camp can be RV, Tent, or Vehicle. This will be dry camping, no hookups available. If you cannot show until after 6pm please contact the event coordinator.
Any additional questions shall be addressed to Alex Butel or Justin Butel at Southwest Kayaks in Lake Havasu City. (928) 680-9257
The majority of the event's activities will take place on Saturday. Activities are as follows:
-Southwest Outfitters Fishing Open Kayak Bass Fishing Tournament with a chance to win money and prizes.
-Lowergear Kayak Fishing Open Kayak Bass Tournament Championship (eligible anglers only).
-Paddlefest Poker Run for a chance at the Hobie Kayak
-Paddleboard Friendly Races
-Lake Havasu Canoe & Outrigger Club Races
-Product Demos
Back again on Sunday will be some more product demos, Friendly paddle to Lake Havasu's City historical tourist attraction: the London Bridge, Beach Yoga, and much more.
Come enjoy some fun in the sun this weekend in Lake Havasu City as the Paddlefest should be a Splash!
Lynette and her team are honored to be Ranked the #1 Real Estate Team in Lake Havasu City, AZ by Transactions Closed from 2010-2014
If you or anyone you know is looking to buy, sell or invest in real estate feel FREE to give Lynette Fisher's TEAM ONE a call TODAY – (928) 505-HOME[4663]
Also, if you would like to search for ALL Lake Havasu City homes currently available visit http://lynettefishersteamone.com
If you have any questions regarding Lake Havasu City real estate please give us a call today! (928) 505-HOME[4663]
Make it a GREAT DAY!
Keller Williams Arizona Living Realty
Office – (928) 505-HOME[4663]
1990 N McCulloch Blvd. #109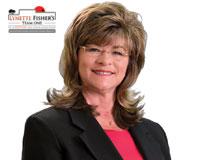 Author:
Lynette Fisher
Phone:
928-486-7301
Dated:
November 14th 2019
Views:
626
About Lynette: Lynette Fisher - Broker Associate, Team Leader, AZ Licensed Realtor for over 25 years ...