Lake Havasus 7th Annual Run To The FunCamaros On The Bridge 2017
7th Annual Run to the Fun/Camaros on the Bridge 2017
Like every New Year, 2017 has been started with the good news about the Annual Run to the Fun/Camaros on the Bridge. We know how eagerly people are waiting for this event throughout the year! Therefore, without making you wait for a long time, the 7th annual Run to the Fun is scheduled to take place January 28, 2017. Hosted by the Southern Utah group, this event will be attended by numerous Camaro owners coming from the multiple states of the country.
Details of the 7th Annual Run to the Fun
The event is also known as Camaros on the Bridge where all the Camaro owners are being invited to participate in the event scheduled to take place on Saturday, 28th January, 2017. Although the event will be take place in the morning of the said date, there will be several activities throughout the entire weekend that is from Friday to Sunday. Remember that this event will occur only once in a year. Therefore, you should not miss the opportunity of looking at more than 100 Camaros on the Bridge this time.
It is really exciting to see so many numbers of Chevrolet Camaros squeezing on the London Bridge at a time! Since it will be the 7th year of this event, we are expecting to see 75 to above 100 Camaros coming from multiple states of the United States to converge in Lake Havasu City on this occasion. All these Camaros will be lined up at Lows' close to the airport and then head towards the London Bridge following a compact squeeze and a photo shoot. Here, we need to mention that on the occasion of the 6th Annual Run to the Fun took place on January 23, 2016, there were 86 Camaros on the Bridge.
This year, we are expecting about the increase in the number of participants. If you wish not to miss the right to be counted, you need to register beforehand.
Registration Details
In order to register for the 7th Annual Run to the Fun, you need to send email rsvp@camarosonthebridge.com. Remember that the last date of registration is Saturday, January 14, 2014. So hurry up as only few days are left to register. The good news is that registration charge is absolutely free. However, for participation, you must register your Camaros.
Important Notes
All the three lanes of London Bridge will remain closes for a short period of time (nearly about 20-30 minutes). Since it is an open event, any spectator can see the Run to the Fun; however, they need to maintain the sidewalks by staying within it and they are not allowed to walk in between the Camaros due to safety reason.
All details, date and time of the event are subject to change. If you want to verify any information, you are requested to contact the event coordinator.
Since the event coordinators need to provide an accurate number of car count as per the Fire and Police requirements, it is essential that all Camaro owners must register their car before the deadline so that they can smoothly participate in the event.
Lynette and her team are honored to be Ranked the #1 Real Estate Team in Lake Havasu City, AZ by Transactions Closed from 2010-2014
If you or anyone you know is looking to buy, sell or invest in real estate feel FREE to give Lynette Fisher's TEAM ONE a call TODAY – (928) 505-HOME[4663]
Also, if you would like to search for ALL Lake Havasu City homes currently available visit http://lynettefishersteamone.com
If you have any questions regarding Lake Havasu City real estate please give us a call today! (928) 505-HOME[4663]
Make it a GREAT DAY!
Keller Williams Arizona Living Realty
Office – (928) 505-HOME[4663]
1990 N McCulloch Blvd. #109
http://lynettefishersteamone.com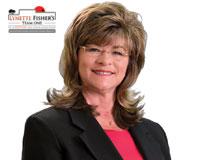 Author:
Lynette Fisher
Phone:
928-486-7301
Dated:
January 27th 2017
Views:
261
About Lynette: Lynette Fisher - Broker Associate, Team Leader, AZ Licensed Realtor for over 25 years ...