The Annual Lake Havasu Boat Festival
The Annual Lake Havasu Boat Festival
What does brightly lit boats' sailing through the waters invoke in you? Delight? Joy? Children and adults alike enjoy the view. It is held to enthrall people during the cold winter month of December. Every year the boats light up the waters as they pass by. About 50 of them are involved in the Annual Boat Parade of Lights and they form a sight to watch. The event has been repeatedly selected by the American Bus Association as one of the top 100 events in the US. Lake Havasu City's Boat Parade of Lights is in its 34th year and going strong.
The ride upstream begins in Thompson Bay and the boats cruises through the Bridgewater Channel and passes below the London Bridge to the north end of the channel while taking an about turn at Windsor Beach and back.
This is the only time you will see the boats all decked and looking pretty and the Channel full of boaters clothed in warm wear. Such events are an occasion to cosy up with the family and create memories that you look back upon with fondness. Make that a destination you visit each year for the wonderful sight.
The theme for this year is "Bright Ideas".
Those looking to enter their boats in the Lake Havasu City's Boat Parade of Lights can click here for more information. Boats can be entered for each of these categories - Grand Marshal's Award, Commodore's Award, Best Family/Individual Award, Best Corporate Entry Award, Best First-Time Entry Award, Best Service Club/Organization Award, Judge's Choice Award, and Best Sparkle Award.
Residents and visitors can visit the docks in front of the London Bridge Resort to view the lighting up of the boats at dusk. Since people start flocking to the place to secure a good spot to view the parade, be there early. The roads may get congested too since everyone will be travelling to the spots that offer good views.
Some of the well known spots are the Nautical Beachfront Resort, Rotary Beach, throughout the Channel on both sides, the length between Rotary Beach and Windsor Beach, the English Village, across the London Bridge, and at any of the restaurants along the Channel.
On these days, the restaurants too can be seen filling up quickly so reserve early to avail a space.
The Annual Boat Festival is free. But visitors are requested not to light bonfires except in a portable, self-contained fire pit. They should keep the area clean and there will be patrolling throughout the evening.
Visitor cannot light bonfires on the new white sand beaches at the north end of the channel.
Information you can use –
www.lbycboatparadeoflights.com
Tammy Kastelz
Phone: 928-486-4159
Email: tkastelz@gmail.com
Event Information:
Venue: Bridgewater Channel
Address: 422 English Village or 1477 Queens Bay
Lake Havasu City, AZ 86403
Price: Free
Lynette and her team are honored to be Ranked the #1 Real Estate Team in Lake Havasu City, AZ by Transactions Closed from 2010-2014
If you or anyone you know is looking to buy, sell or invest in real estate feel FREE to give Lynette Fisher's TEAM ONE a call TODAY – (928) 505-HOME[4663]
Also, if you would like to search for ALL Lake Havasu City homes currently available visit http://lynettefishersteamone.com
If you have any questions regarding Lake Havasu City real estate please give us a call today! (928) 505-HOME[4663]
Make it a GREAT DAY!
Keller Williams Arizona Living Realty
Office – (928) 505-HOME[4663]
1990 N McCulloch Blvd. #109
http://lynettefishersteamone.com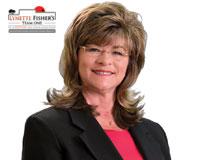 Author:
Lynette Fisher
Phone:
928-486-7301
Dated:
December 3rd 2016
Views:
346
About Lynette: Lynette Fisher - Broker Associate, Team Leader, AZ Licensed Realtor for over 25 years ...