YOUmatter 31 Miles Havasu City Awareness And Prevention Walk Against Suicide
#YOUmatter 3.1 Miles Havasu City Awareness and Prevention Walk Against Suicide
All is now set for the #YOUmatter 3.1 miles suicide awareness and prevention walk, slated to hold in Lake Havasu City. The walk is fundamentally aimed at making people in society, stand up against the ills of suicide, and with a determination to live productive lives. Participants in the walk would be contributing their quota to creating a better society, by enlightening other members of society on what they should know about suicide in general, as well as the best ways to prevent its occurrence.
Important stats on suicide
The following are some important suicide statistics of concern:
It is estimated that in a year, over 44,000 deaths in the USA are caused by suicide.
In young persons between the ages of 10 and 24, suicide is observed to be the number two cause of death. It is also the second-highest cause of death in college students.
Persons over 65 years of age are at greater risk of committing suicide, while it is estimated that about 22 veterans commit suicide, daily.
For every suicide attempt that leads to the death of the victim, an estimate of 100 to 200 unsuccessful attempt are made.
Activity outline and details for the walk
For this walk, participants would be trained on how to become useful agents against the fast increasing suicidal trends. The #YOUmatter walk would primarily teach people how to engage suicidal persons in discussions, that would renew their hopes in living their lives- rather than ending it. They would also suggest and advise on useful community resources, that would help them get out of their suicidal tendencies.
All persons interested in joining the campaign would be required to do so by registering. Registration for the Lake Havasu City walk costs $20 flat. However, intending participants who would be registering and paying after August 30th, 2019, would be required to pay an additional $5.
Note that part of the registration fees, cover the cost for the walk t-shirt. There would also be different water stations along the walk route, for people to drink from. If you've lost someone to suicide, then you should also get the special tags that the organizers would provide.
Now, although the walk is going to hold on the 14th of September- and starting from 8 am, there would be a preceding rally by 7:30 am at the Rotary Park.
Other important details for the walk
The 3.1-mile walk is expected to last from 8 am to 12 noon. However, the rally would be for 30 minutes before the start of the walk. All persons participating in the rally and walk should converge at the Rotary Park 94 Acoma Boulevard S. Suite 101, Lake Havasu City, AZ 86404.
Note that you can collect your own copy of the walk T-shirts, any day after September the 9th, at the Havasu Community Health Foundation. Alternatively, you may also collect it on the very day of the walk.
For further inquiries, send email to office@havasuhealth.org or call 928-453-8190
Lynette and her team are honored to be Ranked the #1 Real Estate Team in Lake Havasu City, AZ by Transactions Closed from 2010-2014
If you or anyone you know is looking to buy, sell or invest in real estate feel FREE to give Lynette Fisher's TEAM ONE a call TODAY – (928) 505-HOME[4663]
Also, if you would like to search for ALL Lake Havasu City homes currently available visit http://lynettefishersteamone.com
If you have any questions regarding Lake Havasu City real estate please give us a call today! (928) 505-HOME[4663]
Make it a GREAT DAY!
Keller Williams Arizona Living Realty
Office – (928) 505-HOME[4663]
1990 N McCulloch Blvd. #109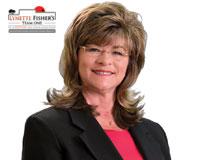 Author:
Lynette Fisher
Phone:
928-486-7301
Dated:
September 12th 2019
Views:
319
About Lynette: Lynette Fisher - Broker Associate, Team Leader, AZ Licensed Realtor for over 25 years ...